North America
SIKH SANGAT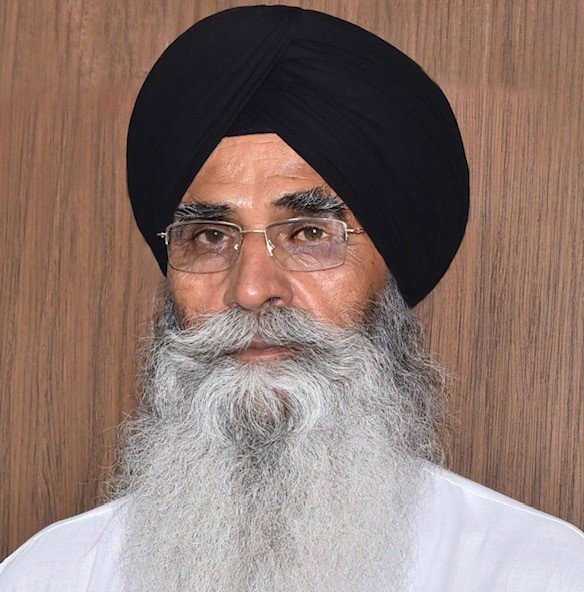 – Following the offer of Dewan Todar Mall Heritage Foundation, a high-level delegation headed by President Dhami will visit America soon-
Amritsar (Lamba, Bhangu)- A high-level delegation of the Shiromani Gurdwara Parbandhak Committee will soon go to America to set up its printing press for printing the sacred images of Sri Guru Granth Sahib Ji in the city of Tracy in the state of California, USA. This delegation will be led by Shiromani Committee President Advocate Harjinder Singh Dhami. The Inner Committee of the Shiromani Committee has recently decided to set up its own printing press in the city of Tracy, California. According to the information received, in this regard Bhai Lakhwinder Singh Kahneke associated with Dewan Todar Mall Heritage Foundation, Founder President of World Sikh Organization S. Gyan Singh Sandhu, a wealthy Sikh living in Canada and America, Colonel Singh Sandhu, made all arrangements for the printing of the Guru Granth at Tracy by the Sromani Committee. This decision has been taken after the offer was made.
Shiromani Committee President Harjinder Singh Dhami said that for a long time there has been a huge demand for the holy images of Guru Granth Sahib from the congregation of America and Canada, considering which it has been decided to set up a printing press. He said that this center of the Shiromani Committee to be established in Tracy, California will not only print holy forms, but it will also represent the Shiromani Committee for America and Canada. This center will be functioning under the leadership of Sri Akal Takht, whose service will be conducted by S Gian Singh Sandhu, Karnail Singh Sandhu, Satnam Singh Sandhu and Iqbal Singh Sandhu. He said that the delegation of the Shiromani Committee will soon go to America to decide the outline of this entire project and take other necessary action. This delegation will include members and officers along with him. Mr. Dhami said that this delegation of the Shiromani Committee will also go to Yuba City, where the process of establishing a Dharma Prachar Kendra is already underway.
Meanwhile, Gyan Singh Sandhu, who is currently running an organization named Guru Nanak Institute of Global Studies, while talking to Des Prades, has confirmed the said disclosure made by the Sromani Committee President. He said that keeping in mind the great demand and need of the Sikhs living in North America and respect for the Guru Granth Sahib, the rich Sikh of America, Colonel Singh Sandhu, has donated land, construction of a building, printing press to establish a center for the printing of the Guru Granth Sahib. The responsibility of planting has been taken. The arrangement and supervision of the printing of the versions of Guru Granth Sahib will be done by the Sromani Gurdwara Parbandhak Committee itself.